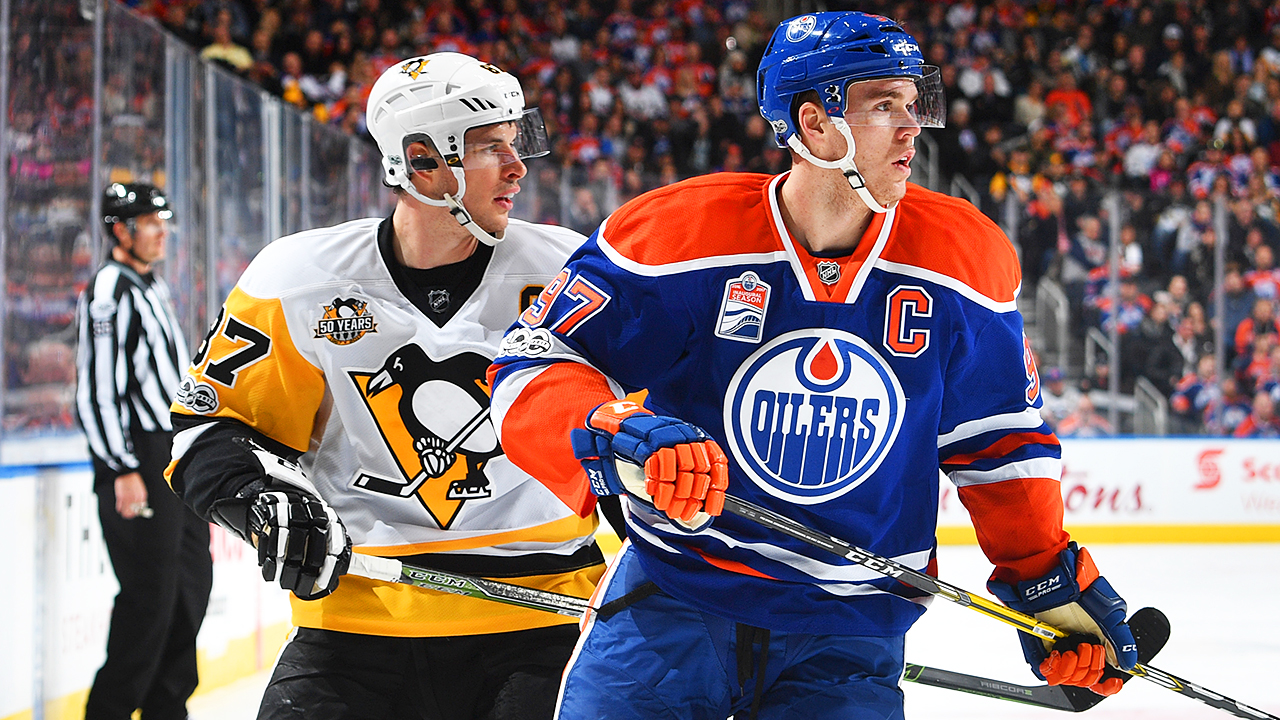 Oilers Season Preview: It's all about the playoffs for McDavid and Co.
EDMONTON — Tick, tick, tick…
Has the time finally arrived for the Edmonton Oilers? Are they finally legitimate Stanley Cup contenders, 31 years after the last parade down Jasper Ave.?
It's a question we'll fully explore here, on the eve of Edmonton's 2021-22 season opener against Vancouver on Wednesday, but it's also a query you won't get a lot of help with from within the Oilers ranks.
They know — the players, the coaches, the management — that, like the Toronto Maple Leafs, whatever Edmonton accomplishes in the regular season won't prove anything. After two years of second-place finishes in their division followed by first-round playoff exits, it is all about the playoffs for this team.
They know it. They just won't say it.
"Right now, it's all about the regular season. Then, it's all about the playoffs. That's the best way to put it," said Leon Draisaitl, tap-dancing around the elephant in the room. "This league is too strong to think you can half(way) things and think you'll just focus on the playoffs.
"Once we do that (qualify for the post-season), then it's all about the playoffs, yes."
This is the first year under the Ken Holland-Dave Tippett regime that a trip to the Stanley Cup would not be an absolute shocker. Forget the roster for a moment, and look at it like this:
The Oilers will contend for first place in the Pacific Division this season, in what should be a two-team race with Vegas. It's fair to say the Pacific should boil down to a second-round playoff meeting between the Oilers and Golden Knights that will leave Edmonton as slight underdogs, we would predict.
But there is less to choose between the two teams than there once was, and whoever comes out of the Pacific is, despite being the dark horse against Colorado, undeniably one series away from the Stanley Cup. If Vegas is a legit Cup contender, then so is Edmonton.
Like Toronto, the Oilers have to figure out Round 1 before we start talking about Round 4. We know it, they know it.
"The playoffs are always going to be a different animal, and we haven't found a way to be successful there," admitted Connor McDavid. "We've got to find a way … to realize that certain things have to get done a different way. We might have to score goals the hard way, and all those types of things."
There are two ways this goes: Either the Oilers have made the appropriate changes to their depth players to crack the playoff code, or they haven't. Looking at the additions to this lineup — Zach Hyman, Warren Foegele, Derek Ryan, a defensive-minded Cody Ceci to replace Adam Larsson, and a playoff whisperer in Duncan Keith — you can't say that Holland hasn't done his best to scratch that itch.
Depth and inexperience on the blueline was to blame for their playoff sweep at the hands of Winnipeg last spring. Goaltending had almost nothing to do with it, with three games going into overtime (one at 0-0), but we expect Holland to address that position at the 2022 trade deadline anyhow.
The GM has added several components to his depth, and a ton of playoff experience on the back end in Keith. The rest of the core –McDavid, Draisaitl, Darnell Nurse, Tyson Barrie, Ryan Nugent-Hopkins — have satisfied that age-old hockey rite of passage that a couple of sour playoff experiences represents.
There's no law that says there can't be another face plant, but Holland has armed his team with the necessary roster renovations to ensure that they can come at this thing from a different angle this time around.
"It's definitely a different game. Guys dig in a little harder, the attention to detail goes way up. The officiating might change a little bit," McDavid said of the post-season. "I can't think of a sport that is so different, from a couple months to a couple months. You can only experience it by playing in it."
We're not into excuses, but the bubble loss to Chicago was a bit of a one-off in our eyes. Four months of inactivity and then — boom! — a playoff series? It was unique.
Last spring against Winnipeg gave us a true reading of where this team was, however. The Jets were strong against McDavid and Draisaitl, refused to let the Edmonton power play beat them, and left it up to the rest of the Oilers to get the job done.
Winnipeg was deeper and more playoff experienced, winning game after game that hung in the balance. The Jets managed to find that key tie-breaking goal four games in a row, where Edmonton could not.
No one in Edmonton thinks that was a fluke. Rare, that a team could dominate the analytics in a series the way Edmonton did, yet be swept? For sure.
But not a fluke.
"It sounds cliché, but it is a learning experience," said McDavid, who we forget is still just 24, with 21 playoff games under his belt. "You have to go through it, and learn. You look at all the teams that have (won) — you do have to go through it, and earn it. Kenny (Holland) talks about it a lot, how before their great teams (in Detroit), they lost a couple of times where maybe they shouldn't have."
That's exactly where Edmonton is today, with ex-GM Peter Chiarelli's fingerprints almost completely removed from the project.
This is Holland's roster now. Tippett has had two seasons to sculpt a team in his visage.
McDavid and Draisaitl aren't kids anymore, at 24 and 25 years old. And the supporting cast is bigger, better and more experienced.
After being closed for 30-some years — that fluke run in 2006 aside — the Stanley Cup window is open once again in Edmonton.
Open it wide. This fan base could use the fresh air.