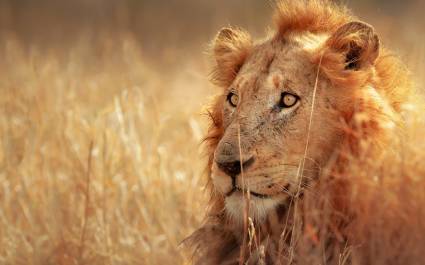 Family Vacation Ideas: Our picks for multi-generational trips
The past year has been challenging for families. People have been separated, and time that could have otherwise been spent having quality time has instead been spent locked down and isolated at home. But now the worst of the pandemic seems to be over, it's time to reconnect, clean the slate and form positive and happy memories that will linger far longer than those of these difficult few months. There is truly no better way to do this than a good old fashioned family vacation. But where can you go as a family that will appeal to everyone regardless of their age or interests? It turns out that planning the logistics and activities for a diverse group can be really time-consuming. Let our experts show you family vacation ideas that truly live up to the adage, "fun for the whole family."
South Africa
There is really no country quite like South Africa. It's gorgeous, expansive landscapes are teeming with life just as vibrant as the country's bustling cities of Cape Town, Johannesburg, and Durban. In South Africa, animals you might have only seen on television or in zoos roam proudly in their natural habitat. Imagine taking a safari through the country's bushveld and seeing a pack of cheetah resting or looking for their next hunt. Or glancing up and seeing a Southern Ground-Hornbill, a quintessential bird of the savannah fly overhead.
You can experience this and more in the Mabula Game Lodge. Children will love the Lodge's Cubz Club where they can learn about all the animals in the surrounding bush, or take part in the club's fun range of activities such as tug of war, sack races, or even stargazing. While the kids are out enjoying themselves, you can enjoy Mabula's fantastic wellness spa. Of course the lodge specializes in safaris, which can be taken by car, horseback, quad bike, or even from a hot air balloon.
A classic South Africa itinerary includes time in the cultural hubs of the cities, opportunities to experience the delicious wine and locally grown foods, and plenty on opportunities to observe the singular wildlife. If your family is looking for it's next great adventure, then South Africa just might be the destination for you. Take a look at our Safari Magic or Safari and Mauritius Beach itineraries as a starting point!
Costa Rica
Costa Rica is one of the world's most beautiful and ecologically conscious countries. Famous for its dense rainforests, wildlife and vibrant culture, it is a wonderfully welcoming and safe country filled with activities that will thrill and entertain people of all ages.
If you want to get back to nature, stay on a working farm where you and your children will be able to truly connect to the country's natural wonders in an authentic way. Explore natural wonders on foot by taking a hike through the lush rainforest of the Manuel Antonio National Park or walk over the canopy of the Arenal National Park on hanging suspension bridges. There's plenty of opportunities for long days on the beach all along the coasts, and we specifically recommend the "Gold Coast" along the northern Pacific coastline for a family vacation. Elder family members looking for a slower pace can unwind and indulge in the warm waters of Costa Rica's many hot springs and world-class spas. Take a look at our Adventure & Beach itinerary for more family vacation ideas in Costa Rica!
Kenya
To many, being able to explore and experience a new culture is the best thing about travelling. If you agree with this statement, then you are in luck as Kenya is home to dozens of tribes, with many offering rich cultural and heritage experiences. At the Tassia Lodge in Laikipia, your kids can participate in the enjoyable Tassia Olympics, where they can learn or test themselves in spear throwing, archery, shot put and rungu (a throwing club used by Kenya's legendary Maasai warriors) throwing. These skills that have had a place in Kenya's cultural heritage for centuries.
The Maasai people are famous across Africa for their hospitality, if you choose to visit Mukogodo Maasai village, you and your family will be welcomed as friends as you experience a rich and vibrant culture unlike any you may have encountered before. Of course going on a safari is a can't-miss experience in Kenya. In many safari lodges kids as young as eight can participate in guided drives, and a driving safari is an excellent way for older guests with mobility issues to spot animals in the wild and cover plenty of ground.
Many families ask us about adding a few days at the beach to unwind at the end of their adventure. Kenya has miles upon miles of pristine sand in its beautiful and unspoilt coastline. We particularly recommend Diani Beach, called "Kenya's finest beach" by The Telegraph. From building sandcastles to sunset cruises, a stay on the coast is the perfect and most relaxing way to spend some quality down time at the end of your exciting trip. Explore our Cultural Encounters & Wildlife Safari or Wings Over Kenya itineraries to see some of our favorite Kenyan experiences.
Japan
Japan has everything any family of discerning travellers could ask for: rich culture, beautiful natural scenery, and all the best in cutting-edge technology and luxury experiences.
Japan's famous ability to impress even the most hard to please teenager makes it ideal for families. Tokyo's famous Akihabara neighborhood is a haven for fans of Anime, Manga, and video games with a vibrant atmosphere, comic book shops, arcades, and cool cafes.
For something more traditional, be sure to visit the stunning city of Kyoto, home to a mind-blowing 17 UNESCO World Heritage sites. There you can spend your days walking through tranquil ancient temples and lush green gardens. Don't miss a family outing to a sumo wrestling exhibition, or learning about Japan's iconic Samurai culture.
Japan is a perfect country for all ages, from nine or 90, and is well worth considering for your next family vacation. You can see some ideas for amazing experiences by exploring our Traditions, Onsens and Mount Fuji or Samurai History, Culture and Cuisine itineraries.
More Family Vacation Ideas
These are just a few of the destinations we recommend for families. Our travel experts can develop a completely custom itinerary for any group in more than 70 destinations around the world. We've also added a number of private villas to our portfolio so that families can enjoy the same amenities as a hotel, with more communal space. Talk to one of our experts today to start building a trip of a lifetime, together.
The post Family Vacation Ideas: Our picks for multi-generational trips appeared first on Enchanting Travels.