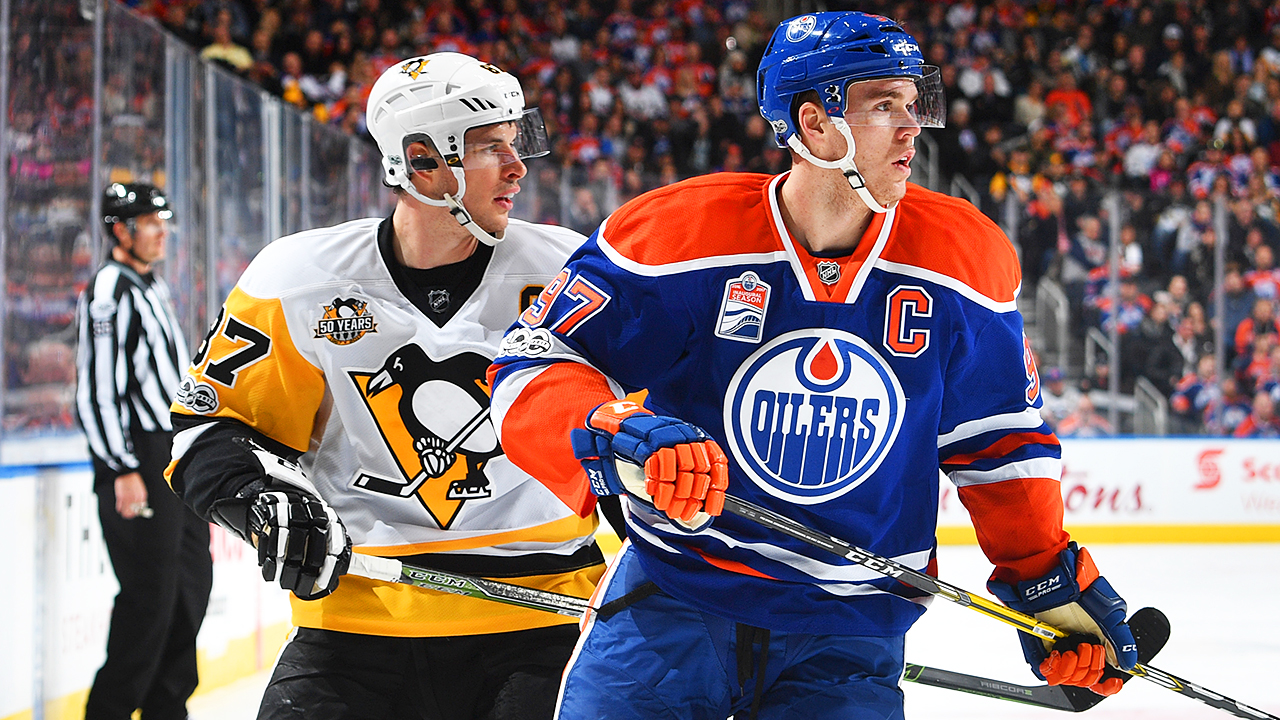 True tests still coming as Jets' bubble players battle for spots
WINNIPEG — Paul Maurice didn't come right out and say it, but he didn't have to.
If you read between the lines of the comments from the head coach of the Winnipeg Jets after his team earned a 5-1 decision on Wednesday night over an Edmonton Oilers team that was mostly made up of players ticketed to play for the Bakersfield Condors of the American Hockey League, the message was abundantly clear.
If you're a player on the bubble and in the running for a roster spot, the competition officially starts now.
That's not to say you wouldn't be able to bank some goodwill in the opening two games of the exhibition season, but those were nothing more than a dress rehearsal against inferior lineups.
The true tests are coming this weekend when the roles will be reversed and the Jets will be icing a mostly youthful lineup against the Oilers in a rematch on Saturday and then in a date against the Vancouver Canucks on Sunday.
"It's just so early," said Maurice, whose squad improved to 1-0-1 in exhibition play. "The games will be a little different here, the next four than the first two for sure. You want them to play against a bigger defence and faster opponents. And then you can tell. We're not getting too excited with what we got done here. We're looking at the good pieces of our five-on-five game that we liked. But bigger tests come up."
Given that the Jets are expected to be one of the contenders in the Central Division and Western Conference, it's not surprising there aren't a lot of jobs available on the roster.
With 2017 first-rounder Kristian Vesalainen getting the reps on the third line with Adam Lowry and Paul Stastny, it's basically down to a battle for fourth-line roles — where the only player basically guaranteed a spot is veteran forward Riley Nash.
Although Nash could shift to the wing if necessary, the open competition is going to revolve around who plays on his left and his right.
"It's (not) going to be easy calls… but usually, almost always, it gets sorted out by the final exhibition game," said Maurice. "You find that they usually separate themselves."
Two of the primary candidates in that battle made a strong impression on Wednesday, with Jansen Harkins (two goals, one assist) and Evgeny Svechnikov (one goal, two assists) pacing the offensive attack on a highly entertaining line with Cole Perfetti (one assist).
Both Harkins and Svechnikov showed good finish in the contest, with Harkins burying a pair of shots and Svechnikov delivering a deft redirection on his backhand side after a smart set up and a great scoring chance in tight that was stopped but led directly to the opening goal of the contest.
Harkins has the inside track on a job, but he's taking nothing for granted after riding a roller coaster of emotions during the past two seasons.
During the 2019-20 campaign, Harkins made tremendous strides, working his way up the depth chart and earning a couple of cameo appearances on the second line with Jets captain Blake Wheeler.
But just when it looked he was on his way to becoming an NHL regular, Harkins suffered a lower-body injury during training camp and never really got into the groove as he had trouble getting into the lineup with regularity and managed only one goal and two points in 26 games last season while earning mostly fourth-line duty.
That wasn't how Harkins envisioned things going and now he's back to prove that he's ready to take the next step in his development.
So far, so good.
"Pretty tight, obviously. We've got a lot of young guys fighting for spots, a lot of good players," said Harkins. "We've generally been a pretty veteran team the last few years so there's a couple spots right now everyone's really chasing for it. Competition is pretty good."
Coupled with an assist in the 3-2 shootout loss to the Ottawa Senators on Sunday, Harkins is feeling confident with the puck on his stick.
He's shown an ability to make plays, but he's also been responsible defensively — something Maurice was quick to point out when asked about Harkins.
"Right now, Jansen is going to get on the ice thinking about the next good thing that could happen, not 'I hope I don't make another mistake.' And that's a completely different perspective and mind shift," said Maurice. "You see a different player when they're confident and hopefully he can keep building on this as he has been from the start of camp. It's not just about being able to score some goals, but he's a little faster here, he's got a little more jump on some plays because of that.
"He made a really, really good read in the defensive zone on the switch off down. We got the puck and out it went. So it goes into other parts of the game too. That, really for those guys, might be the most important thing. We're not asking Jansen to score 30 this year to make the team. That can't be the qualifier for him making the team. There are lots of other parts of the game that he has to do consistently."
As for Svechnikov, he remains one of the most intriguing players in training camp and he's basically forcing the coaching staff to take notice of him.
His powerful shot has stood out in practices and on Wednesday, he always seemed to be around the puck and was often making things happen for himself and his linemates.
There's plenty of creativity to go along with his heavy shot and he also brings some size to the equation.
Although his offensive game hasn't translated to the NHL level yet, Svechnikov is a player that Jets had on their radar going into the 2015 NHL Draft and it's easy to see why he was chosen 19th overall by the Detroit Red Wings — four spots after Kyle Connor (who rounded out the scoring on Wednesday) ended up with Winnipeg.
Svechnikov falls into the low-risk, high-reward category of players — even if his most likely path to an NHL contract includes fourth-line duty, at least coming out of the gate.
This fresh start is treating Svechnikov well and it won't take long to see if he can sustain that momentum against stiffer competition.
"Every day has been better. Go to the rink every day, see the guys and talk, get more comfortable," said Svechnikov. "I've loved every single day here."
On defence, the vacancies are also limited.
The top-six is mostly set and provided they can make the cap hit work with some LTIR relief, Nathan Beaulieu figures to be the seventh D-man.
With Dylan Samberg sidelined for six-to-eight weeks with a high-ankle sprain he sustained on the first day of training camp, Ville Heinola remains in the battle on the back end, but he'll have to basically steal a job from one of the incumbents.
While it was a tough start for Heinola on Sunday — as he got beat on the Sens' opening goal from Ridly Greig and then got caught chasing Greig and took a penalty during the first period — the Finnish blue-liner got more comfortable as the game went on.
He followed that up with a better showing in his second game, chipping in an assist with a smart outlet pass to Mikey Eyssimont on the goal from Austin Poganski.
Heinola also made a smart play at the offensive blue line on Harkins' first goal, getting the puck into the quiet zone in the right-wing corner for Perfetti, who found Svechnikov alone in the slot for a glorious scoring chance.
But when it comes to Heinola making the jump, the offensive part of the game is not a concern. He's already got the mobility, vision, passing ability and hockey sense.
How he defends and moves the puck this weekend while under duress is where he should be able to make his mark.
"That's why we didn't spend a whole lot of time thinking about his first game," said Maurice. "There are lots of layers to this young man and he's going to keep getting better and better. I thought he was a little better tonight.
"There is a value to him playing against faster guys, against more skill, I think his game gets easier to play at that level. He's going to keep playing. We're going to play the heck out of him and see where he's at."
With the Jets planning to get down to much smaller numbers following the games on consecutive days, the pressure is about to ramp up for those players trying to stay in this competition.