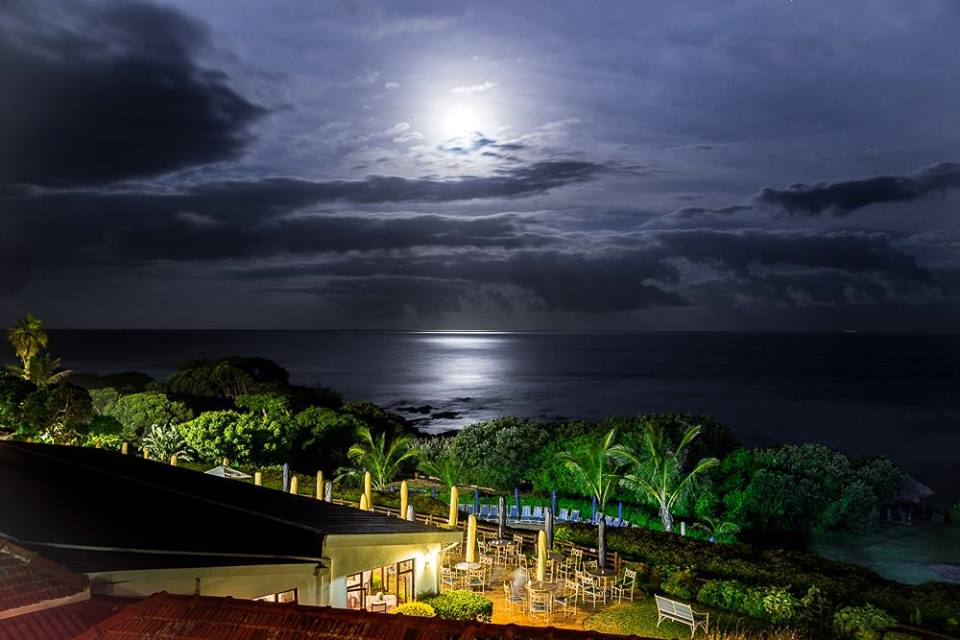 25 Of the Best Holiday Resorts in South Africa
[Updated January 2021]
In seeking out the best holiday resorts in South Africa, a common thread emerges. These destinations cater to every sun-seeker … which means swimming pools, activities for the whole family, games rooms, playgrounds, and a restaurant or two on-site are the universal features. They're the kind of holiday resorts that give you that salty, sandy, suntan lotion scented feeling of being on leave.
Like a warm fuzziness, mixed with some nostalgia, these are the kind of places where the biggest decision of the day is whether to base yourself around the pool or the activities area. They're the kind of places where a fleeting holiday romance is as common as forming lifelong friendships; well-rounded holiday hubs where the focus is on family-friendly entertainment and quality time well-spent. After all… isn't life better in flip flops?
Here they are, in no particular order – our 25 best resorts in South Africa:
San Lameer | South Coast
Whether it's the championship golf course here, complete with zebra roaming the fairway fringes, the pristine lagoon stretching into the very heart of the resort, or expansive Blue Flag beaches, at San Lameer you're guaranteed a prime holiday resort experience in one of South Africa's most sought after sub-tropical settings. Holidaymakers at San Lameer can choose from villa rentals or hotel stays, and with CemAir flights to Margate, San Lameer is even more accessible no matter where you are in South Africa.
Book your stay at San Lameer Resort
Pumula Beach Hotel | South Coast
Set in idyllic, subtropical surroundings on the South Coast of Natal, Pumula Beach Hotel is a favourite with couples and families and is also a popular wedding destination. Relaxing summer holidays don't get much better than those at Pumula. Accommodation is varied, with a choice of spectacular sea or garden views, the food is superb, and kids are well-catered for, with their own dining room and a variety of fun events to keep them busy. The beach is safe for swimming, and there are myriad activities to choose from, from fishing to dolphin and whale-watching, mini-golf, outdoor table tennis and beach volleyball. For night-time fun, there's a TV and games room, tavern and two ladies' bars.
Book your stay at Pumula Beach Hotel
Dolphin Holiday Resort | Ballito
This fabulous family camping resort is located close to Ballito, just 50 kilometres from Durban. The setting is restful, in the midst of a sub-tropical forest next to a beach, where dolphin spotting from the shoreline is not uncommon. This family-run institution is relaxed and welcoming, offering a tranquil respite from Ballito during the silly season. Dolphin Holiday Resort is close enough to enjoy the festivities when you're up to it, and far enough to enable you to get away from it all. Meals are served at the Waterberry Coffee Shop, and there's also a store and a tea garden. Guests enjoy a variety of activities in the games room, and there's also a TV and outdoor activities.
Book your stay at Dolphin Holiday Resort
You might also like:
25 of the Best South African Campsites to Pitch Your Tent This Summer
Rocky Bay Resorts | South Coast
With stunning weather for most of the year and a spectacular setting close to the resort town of Scottburgh, this fabulous holiday resort and caravan park is the ideal base for your summer holidays. The area is renowned for its beautiful secluded gold-sand beaches, and the surrounding sea and countryside offer a variety of exciting activities from snorkelling and deep-sea fishing to jet skiing, nature trails, mountain biking and golfing. Rocky Bay Resorts boasts plenty to keep the kids happy, including freshwater swimming pools and jungle gyms. There is also a restaurant at the resort for breakfast, lunch and dinner, and the rustic log cabins make a stay here a real adventure.
Book your stay at Rocky Bay Resorts
Also read:
Incredible Activities Along the South Coast of KwaZulu-Natal
Zimbali | North Coast
You can't get more exclusive, or beautiful than Zimbali, a magnificent estate on the northern KwaZulu-Natal coastline that offers every type of luxury and facility. It ticks all the boxes – it's close to King Shaka Airport (16 kilometres away), the lively resort town of Ballito is five minutes away, and Durban is less than half an hour away, meaning that every stunning attraction in the area is within reach. Aside from a superb stretch of private beach, Zimbali offers numerous facilities, including a renowned golf course, spa, health club and Kids Club. Of course, it's a five-star hotel, so dining and accommodation is exceptional.
Book your stay at Zimbali
Also read:
18 Things to Do Along the North Coast
Sani Pass Hotel | Drakensberg
Memories are made of this. This popular hotel and leisure resort offers an unbeatable family getaway in the breathtaking Southern Drakensberg mountains. Situated six and a half hours from Johannesburg and two and a half hours from Durban, the location offers spectacular views and a treasure trove of delights, including a large outdoor swimming pool set in the lush gardens, a 9-hole golf course, spa and a variety of nature trails on your doorstep. Accommodation is in rustic thatched cottages or comfy rooms with satellite TV. Of course, the food is hearty and delicious – get ready for candlelit dinners, scrumptious afternoon teas and light lunches.
If that's not enough, consider doing a full-day tour of the Sani Pass.
Book your stay at Sani Pass Hotel
Cathedral Peak | Drakensberg
One of the most spectacular parts of the Drakensberg, Cathedral Peak is a mind-bogglingly beautiful spire. Climbing the peak is a delight, and staying in the vicinity, sheer joy. The scenery here is breathtakingly beautiful, the surroundings picture-perfect, with streams, pools, waterfalls, and overgrown shrubbery creating a natural paradise. Hikers, nature lovers, rock climbers, and mountain bike enthusiasts love it here. There's a variety of walking trails, making exploring pure bliss. The resort has a country club atmosphere, superb thatched accommodation, and so many facilities you'll have to return if you want to try them all. Golf, game viewing, or just lazing around are only a few of them.
Book your stay at Cathedral Peak Hotel
Gooderson Drakensberg Gardens Golf & Spa Resort | Southern Drakensberg
Nature's bounty awaits in this beautiful 860-hectare mountain setting that has been declared a World Heritage Site. Family fun in the great outdoors is what a holiday at this famous resort is all about, and the options are endless. There's hiking, canoeing, trout fishing, horse riding, golf, swimming, mountain biking, a fully equipped gym, or you can be pampered at the spa. The setting is superb and there's a choice of rooms to suit every taste, from standard to superior and deluxe. Amenities are geared towards kids – there are also excellent babysitting facilities so that parents can enjoy time out at either of the two onsite restaurants.
Book your stay at Gooderson's Drakensberg Resort
Champagne Sports Resort | Central Drakensberg
This mountain resort is so popular that many people have chosen to enjoy time-share facilities here in the lovely three-bedroom chalets. Recently refurbished, the resort now boasts a coffee shop, wellness centre, lounge, and extended dining area. Word has it that a stay here isn't just a mountain resort holiday – it's an experience. Game viewing, golf at the 18-hole championship golf course, bird watching, trout and bass fishing in five different dams, and a choice of excellent sports facilities ensure the resort lives up to its name and reputation. Its location is not only scenic; it's also close enough to Johannesburg and Durban to make it easily accessible for quick weekend getaways.
Book your stay at Champagne Sports Resort
Wild Coast Sun | Port Edward
One of Africa's most magnificent, unspoiled coastlines, the Wild Coast offers an unrivalled holiday experience. And if you stay at the stunning Wild Coast Sun Resort and Casino, you're sorted. Every type of entertainment is at your fingertips – from a casino to world-class golf, great restaurants, lively bars, and an exciting waterpark called Wild Waves to keep the kids amused, which is full of every type of tube, slide and water ride imaginable. Of course, the rooms here are superb, the views sublime – and then there's the beach, the sea, and the scenery. Who could possibly want more?
Book a family package at Wild Coast Sun
Umngazi River Bungalows | Wild Coast
One of the most spectacular regions in Southern Africa, the Wild Coast remains an untouched paradise to enjoy without the hordes. Umngazi River Bungalows is a family favourite because it offers the opportunity to get away from it all – a seaside holiday without the crowds and an opportunity to enjoy nature at its very best. But you still have every facility imaginable. Enjoy fine food at the restaurant, be pampered at the spa, relax in your thatched bungalow after a day full of activities, soak up the sun on secluded beaches, explore magnificent mangrove swamps, canoe along the river, go bird watching or fly-fishing, enjoy a sunset cruise … the possibilities are endless, the entire experience something truly incredible!
Book your stay at Umngazi River Bungalows & Spa
Cape St Francis Resort | Eastern Cape
St Francis Bay in the Eastern Cape is a spectacular holiday location, with magnificent golden beaches, a lush unspoiled nature reserve, and a host of activities to enjoy in the Indian Ocean and the nearby Krom River. This superior resort offers a choice of accommodation from plush villas to affordable apartments and backpacker rooms, and the facilities on offer are just as varied. Whether you choose to enjoy every luxury facility or self-cater, you're guaranteed a peaceful holiday. There's golfing, surfing, river cruises, hiking, exploring, whale watching, and dolphin watching. And that's just a taste of what you'll enjoy in this little slice of paradise.
Book your stay at Cape St Francis Resort
Beacon Island Resort | Plettenberg Bay
This is resort living at its best. Plettenberg Bay is one of the most popular and beautiful beach holiday resort towns in South Africa, and the hotel itself ensures that every member of the family has the time of their lives. Kids are well looked after with an innovative children's programme that includes outings and beach fun and there's even babysitting facilities so that parents can have their nights free to savour the nightlife and fabulous restaurants that Plett is so famous for. Beacon Island Resort has a unique setting in the sea with its own beach.
Book your stay at Beacon Island Resort
Also read:
Fun Things to Do in Plettenberg Bay
Diaz Strand Hotel & Resort | Mossel Bay
Mossel Bay is where famous Portuguese explorer Bartholomew Diaz landed in the late 15th Century, and this excellent resort is named after him and styled as a reminder of his rich legacy. Imagine what Diaz first saw as you gaze out of your window in the morning, or relax on the balcony and watch the setting sun turn the sky pink. Mossel Bay has lots to offer visitors, and this resort pulls out all the stops to make sure you have the best experience. You'll stay in plush accommodation, enjoy impeccable service, and have the opportunity to enjoy this charming seaside resort and all its entertainment facilities.
Book your stay at Diaz Hotel & Resort
Also read:
What to Do and See Along the Garden Route
Berg River Resort | Paarl
Nestled in a tranquil valley near Paarl, you're close enough to Cape Town to enjoy all that the Mother City has to offer, but you're also in the midst of the spectacular Cape Winelands, with postcard-perfect scenery and a choice of wine farms offering picnics and wine tastings, not to mention the stunning Cape Dutch-inspired towns of Stellenbosch and Franschhoek nearby. Get back to the basics of holiday fun at Berg River Resort with a choice of accommodation from self-catering chalets to caravan parks and camping sites. There are all sorts of fun activities from water sports to golf, and the resort makes the ideal base from which to explore the Cape in all its summer glory. The emphasis is on family fun, so kids are well looked after here.
Book your stay at Berg River Resort
Montagu Springs | Montagu, Route 62
Montagu is not only scenically spectacular, it's also along the longest wine route in the Western Cape – Route 62! Sample some of the region's best wines, including famous Muscadel in the Robertson and Breede River valleys. It's also the gateway to the rustic beauty of the Little Karoo, where a variety of exciting discoveries await. Montagu Springs itself is a tropical oasis with hot mineral springs, swimming pools, daily bird feeding excursions (the birdlife here is prolific), adventure sports and mountain biking in the stunning surrounds. Guests stay in lovely country chalets and there's a café for dining essentials.
Book your stay at Montagu Springs
Calitzdorp Spa | Route 62
No, it's not just a spa. Calitzdorp Spa is a fun family resort in the spectacular Klein Karoo, halfway between Calitzdorp and Oudtshoorn, and just 105 kilometres from George. This is nature at its most terrific – a popular getaway in the winter time with natural hot spring baths that lure visitors with their therapeutic benefits. Of course, the magnificent setting is also a reason people visit here year-round, and there's lots to do as well. Test the 3-kilometre hiking trail, play tennis and splash in the pools. Children can view a variety of wildlife, from birds to the resort's tame peacock, springbok and mountain tortoises that roam free. This is the perfect family holiday setting.
Book accommodation in Calitzdorp
Also read:
5 Incredible Road Trips in South Africa (including Route 62)
Club Mykonos | Langebaan
You'll be forgiven for thinking you've escaped to a Greek island at Club Mykonos. In fact, your resort is situated in the pretty Langebaan Lagoon on the West Coast, a Mykonos-inspired paradise with a choice of luxury white-washed self-catering chalets and apartments, all offering kitchen facilities, satellite TV, a balcony, and enviable views. The resort offers a variety of exciting goings-on. Whether you're embarking on a fishing trip, playing mini-golf, lazing on the beach, getting fit at the gym, being pampered with a massage, or watching the kids ride "Chester" the donkey, one thing is certain – this is paradise, just twice as nice.
Book your stay at Club Mykonos
Also read:
Best Braai Spots in South Africa
Gariep, Forever Resort | Gariep Dam
If you're driving to Cape Town from Johannesburg, or vice-versa, why not stop off halfway and enjoy time out at this superb family resort? Located just off the highway 200 kilometres from Bloemfontein, on the banks of the Gariep Dam (the largest dam in the country) A Forever Resort borders the spectacular Gariep Dam Nature Reserve, home to various antelope species and the beautiful Cape Mountain Zebra. Go game viewing by boat to see animals in their natural habitat, or enjoy a choice of water sports, from jet skiing and canoeing to rowing, windsurfing, and sailing. Stay in the hotel or camp in the caravan park. The resort offers every facility and various activities to keep everyone busy day and night.
Book your stay at Gariep, A Forever Resort
Sabi River Sun Resort | Hazyview
Going on safari is par for the course at the popular Sabi River Sun Resort near the Kruger National Park, which is renowned for its variety of wildlife, including the Big Five. Enjoy game viewing and experience some of the most extraordinary scenery in South Africa. Accommodation comes in a choice of ensuite rooms with all possible conveniences. When you're not pursuing wildlife in the bush at Sabi River Sun, you can enjoy a variety of leisure features, including a choice of five swimming pools, an 18-hole golf course, kids entertainment programme, a spa, mountain biking, and tennis. You can even see hippos up close in the resort itself, or go game viewing with experienced guides to enjoy a true safari experience.
Book your stay at Sabi River Sun Resort
Riverside Sun Resort | Vanderbijlpark
Yes, you can enjoy water sports and fun in the sun close to Johannesburg! The Vaal River offers a variety of exciting water sports and entertainment for the whole family and the Riverside Sun Resort, located just 40 minutes from the City of Gold, is the perfect destination to enjoy all that's on offer. Whether you're planning to spend a weekend away or much longer, this lovely holiday resort has it all – kid's entertainment, great wining and dining options, a swimming pool, and numerous outdoor activities for young and old. Summers in Gauteng are notoriously glorious and the Riverside Sun ensures you make the most of the weather with its fabulous outdoor amenities.
Book your stay at Riverside Sun Resort
Vaal River Lodge & Spa | Vanderbijlpark
What sets this Vaal River resort apart is its idyllic setting and superior service. It's a country lodge and a riverside resort, so facilities include everything from water sports to serious pampering and relaxation. The emphasis is on getting away from it all in the numerous lounges, dining areas, decks for reading and sunbathing, and stunning spa. Of course, entertainment options are many and there's a big-screen theatre as well as two pools, a private gym, tennis courts, and various water facilities. In true holiday resort style, you can enjoy full or half board, so that everything is taken care of, and all you need to do is relax and have fun.
Book your stay at Vaal River Lodge
Eagle Waters Wildlife Resort | Hartbeespoort
Located within close proximity to Johannesburg, the dam resort town of Hartbeespoort offers nature and the great outdoors not too far from the city. Eagle Waters Wildlife Resort is the perfect location for a weekend away or longer stays. It's not only a resort, it's also a wildlife retreat where zebra and blesbok wander free. Plus, it's close to all sorts of fascinating arts and crafts venues, restaurants, and game farms. The dam itself is incredible, so when you're not game viewing, you can enjoy sailing, water skiing, canoeing, or fishing. There's a choice between camping or self-catering chalets here, or why not visit for the day and enjoy a picnic?
Book your stay at Eagle Waters
Sun City | North West
An entertainment mecca in the middle of nowhere? You'd better believe it! Sun City needs no introduction as South Africa's long-standing glamour destination, offering every facility you need for an action-packed holiday. Families love it here because there's so much to do, including a waterpark, wave pool, beach, and more entertainment in one place than you could ever imagine. There are a number of hotels to choose from, catering for all budgets, numerous restaurants, great activities at night as well as during the day, from Vegas-style shows to safaris in the nearby Pilanesberg Nature Reserve. It's a microcosm of the best that South Africa has to offer, so pack your bags and chase the sun at Sun City!
Book your stay at Sun City
Also read:
Your Guide to the Pilanesberg Game Reserve
ATKV Klein-Kariba Holiday Resort | Bela Bela
You can't visit South Africa without spending time in the bush, and one of the most beautiful areas to visit is the magnificent Waterberg region, an oasis just 90 minutes from Johannesburg outside beautiful Bela Bela. The resort offers wall-to-wall fun and activities, and game drives to explore the rich flora and fauna of the region. Whether you decide to fill your days with fun or rather get away from it all and relax, you can rest easy in the knowledge that either of these pursuits is available in abundance. No doubt you'll be tempted to try out some of the activities, whether it's playing a game of pool, cycling, fishing, hiking or horse riding. Take advantage of what's on offer in this paradise setting. You'll have the time of your life.
Book your stay at ATKV Klein-Kariba
---
Also read:
45 Fun Family Holiday Activities
Pet-Friendly Campsites Across South Africa
What do you think are the best holiday resorts in South Africa? Let us know in the comments below and remember to share your holiday pics on our Facebook page.
The post 25 Of the Best Holiday Resorts in South Africa appeared first on Travelstart Blog.