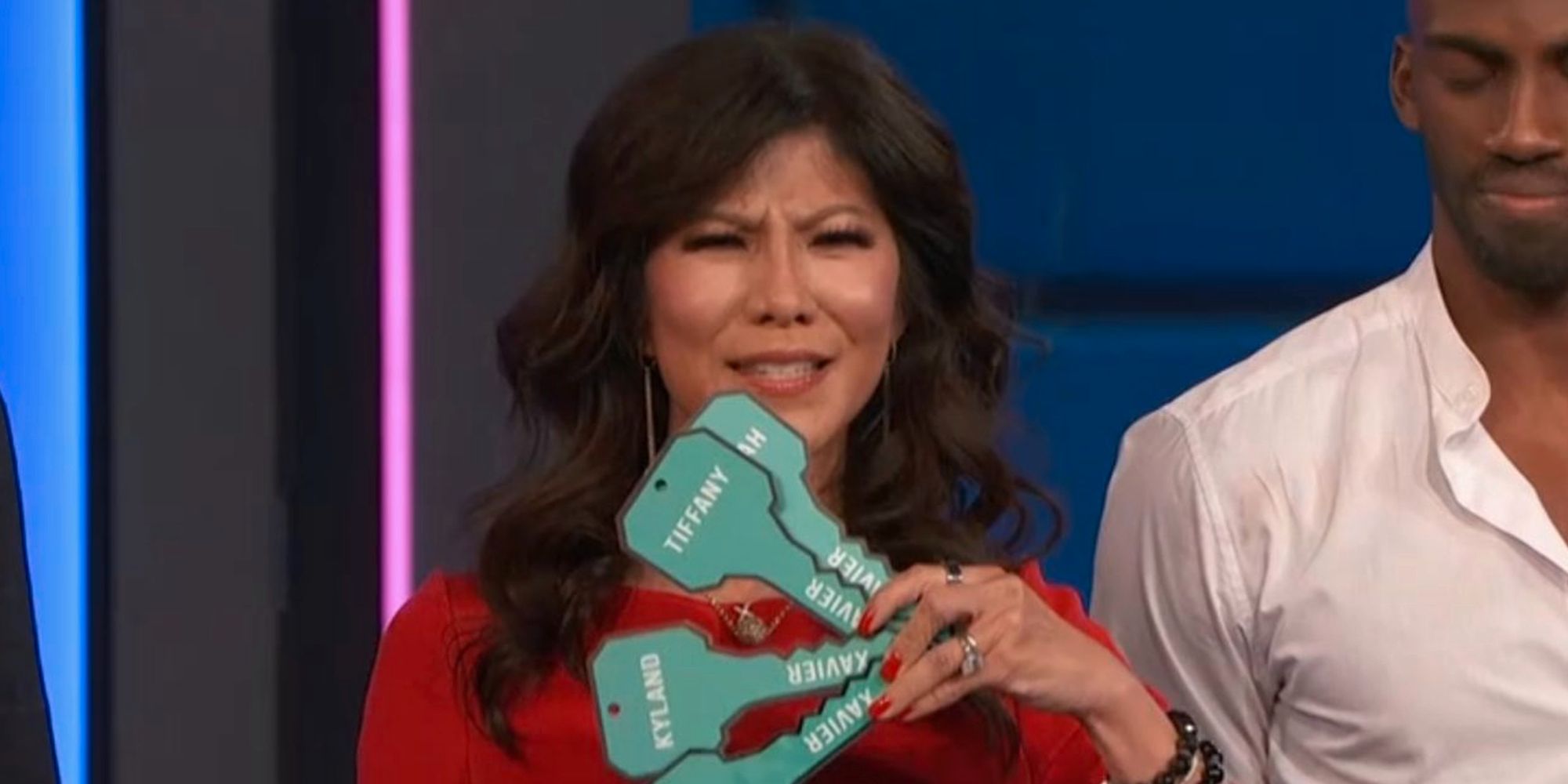 Big Brother: Other Unanimous Winners Like Xavier (& Some Who Got Close)
Xavier Prather has unanimously won Big Brother 23 by a 9-0 jury vote, which means that he is joining a very select group of other unanimous winners on Big Brother. Despite introducing himself as a 27-year-old model/bartender from Milwaukee, Xavier hid from his BB23 co-stars that he happened to be a brilliant attorney and an accomplished basketball player. In doing so, he kept a low profile all season long and threw as many competitions as he was allowed to throw.
From BB2 all the way up to BB14, the winner of Big Brother was determined by a group of seven jury members. On BB15, production decided to bump that number up to nine jury members. On BB23, a lot of pre-jury evictions took place to guarantee that the jury would be as objective as possible about picking a winner. The Cookout alliance also guaranteed that all six of its members would be in the jury house to improve their chances at crowning the first-ever Black winner of Big Brother.
Related: Big Brother 23: How Much Money Winner, Runner-Up & AFP Will Make
By winning BB23, Xavier made history as the first Black winner of Big Brother of all time. He is also making history for winning the biggest grand prize that has ever been awarded to a BB winner: $750,000. As if that weren't enough, Xavier managed to do all of that while also receiving a unanimous jury vote of 9-0 from his peers. Xavier is now only the third person in Big Brother history to win the show unanimously. He is joining a select group that only includes BB10 winner Dan Gheesling (7-0 jury vote) and BB22 winner Cody Calafiore (9-0 jury vote). To be fair, however, this was Xavier's first time playing Big Brother, which makes his achievement even more impressive than winning an All-Stars season.
There are also a few other Big Brother winners who came close to getting a unanimous jury vote on the show. That list would include BB3 winner Lisa Donahue (9-1), BB4 winner Jun Song (6-1), BB7 winner Mike Boogie (6-1), BB9 winner Adam Jasinski (6-1), and BB14 winner Ian Terry (6-1). In recent years, it's become extremely hard for modern seasons of Big Brother to feature a close jury vote when it comes to crowning a new champion. Therefore, it is extremely exciting that Xavier managed to do that during his very first time competing on the show alongside a cast of all-new players as well.
With Xavier being crowned the winner of Big Brother 23 and Tiffany Mitchell winning the title of America's Favorite Houseguest, the fans couldn't be any more excited about how this season ended. It has truly been a historic season that will go down in the books. Hopefully, this franchise is entering a new era from here on out.
More: Big Brother 23: Derek F.'s Best Game Moves & Worst Mistakes On BB23