Transportation emissions are the largest producer of greenhouse gases in Washington state. In order to achieve the state's climate goals — net zero by 2050 — we must make immediate and bold investments to reduce and decarbonize emissions in this sector. This year, the state Legislature has a unique opportunity to pass a transportation package that supports investments for sustainable and climate-focused transportation systems.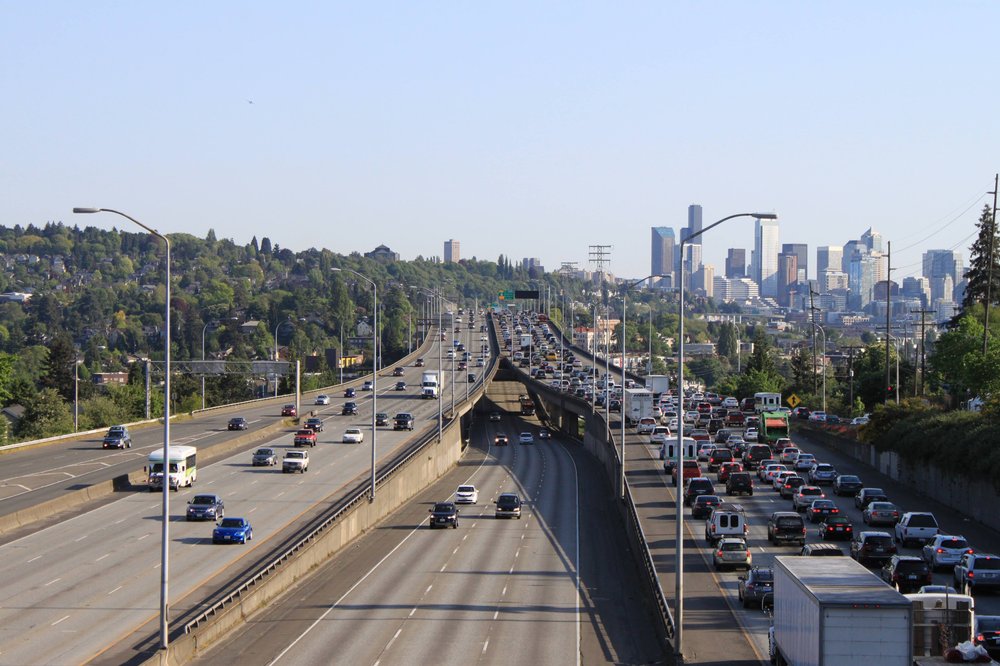 Supported by the passage of the Federal Infrastructure Investment and Jobs Act—a bipartisan achievement full of robust funding for public transit, clean energy, natural infrastructure and habitat restoration—as well as Washington's Climate Commitment Act, which provides $5.2 billion to decarbonize emissions, the state Legislature is primed to pass a transportation package that invests in Washington residents and their future.
A transformative transportation package will:
Fully fund Washington's transit capital needs: pedestrian, biking and public transit as identified by the Joint Transportation Committee's Needs Assessment

Invest in equity and mobility: equitable transportation includes accessible sidewalks for folks who use wheelchairs and strollers, and access and infrastructure for all communities, not just those who have cars

Prioritize maintenance and preservation of existing infrastructure

Address transportation stormwater runoff with green infrastructure solutions

Meet tribal treaty obligations by addressing salmon habitat-blocking culverts

Reduce greenhouse-gas pollution from the transportation sector

Learn more about these principles from our friends at the Transportation Choices Coalition

Multi-modal investments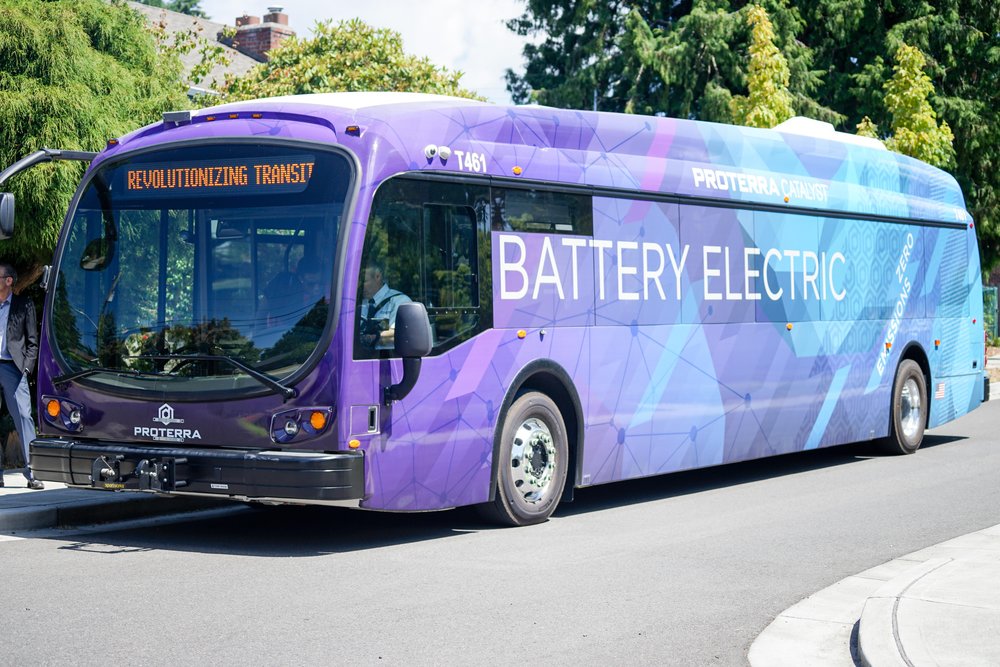 A transportation package would reduce overall vehicle miles traveled by making significant investments in sustainable and equity-based solutions like public transit, bike and pedestrian infrastructure while also driving an acceleration of electrification efforts, especially for state fleets such as ferries.
By prioritizing multi-modal transportation and strong decarbonization efforts, the state can ensure sufficient funding goes toward reducing emissions, an essential step toward meeting Washington's climate goals.
Support for innovative water solutions
As part of the overall investment in Washington's transportation network's health and meeting tribal treaty obligations, a robust climate-forward transportation package would also prioritize watershed health. This means including funding for stormwater retrofitting and fish passage barrier removal as part of ongoing water quality and salmon recovery efforts.
Combating toxic pollutants
Roads and highways are the main source of stormwater runoff, the leading contributor of pollution in the Puget Sound Region's waterways, which in turn harms wildlife and human health. The Nature Conservancy's new stormwater heatmap tool outlines the disproportionate impact of this runoff on communities of color and provides a blueprint for targeting this pollution through investments in retrofitting.
An example of the impact of these efforts is the Aurora Bridge Bioswale project, completed in 2021, which now filters 2 million gallons of stormwater annually, cleaning out pollutants before they reach the Lake Washington Ship Canal and serving as a model for additional projects across the state. Learn more in our latest video:
Stepping up for salmon
There's no denying the connection between the fate of salmon and the sustainability of Washington's transportation system. Salmon are central to the health of our region's ecosystem and its people, and we have both a legal and moral imperative to invest in their recovery. Thanks to the efforts of U.S. Sen. Maria Cantwell and U.S. Rep. Derek Kilmer, the Infrastructure Investments and Jobs Act also included $1 billion for the National Culvert Removal, Replacement and Restoration Grant Program, which will help transportation agencies fix fish passage barriers that impact salmon.

Learn more about our priorities for salmon recovery

A clean and just transportation package is a critical part of an equitable and sustainable future for Washington, helping us meet emissions-reduction goals and ensure a healthy environment for all.
Head to the Transportation Choices Coalition action page to urge your legislator to pass a clean and just transportation package today!
---