Congress and Forest Service Lead on Wildfire Strategy
Last week, Rep. Kim Schrier hosted a conversation with Regional Forester Glenn Casamassa and State Forester George Geissler. The three leaders spoke about the implementation of the recently announced U.S. Forest Service 10-year Wildfire Strategy and how the strategy will unfold in Washington state.
The 10-year Wildfire Strategy outlines the need to significantly increase fuels and forest health treatments to address the growing risk of wildfire that threatens lands and communities across the West—and it specifically highlights three priority "firesheds" in Central Washington where communities are at greater risk of wildfire. A fireshed is a delineated area that shows where fires are likely (or not likely) to ignite, how they might spread and how nearby communities might be impacted.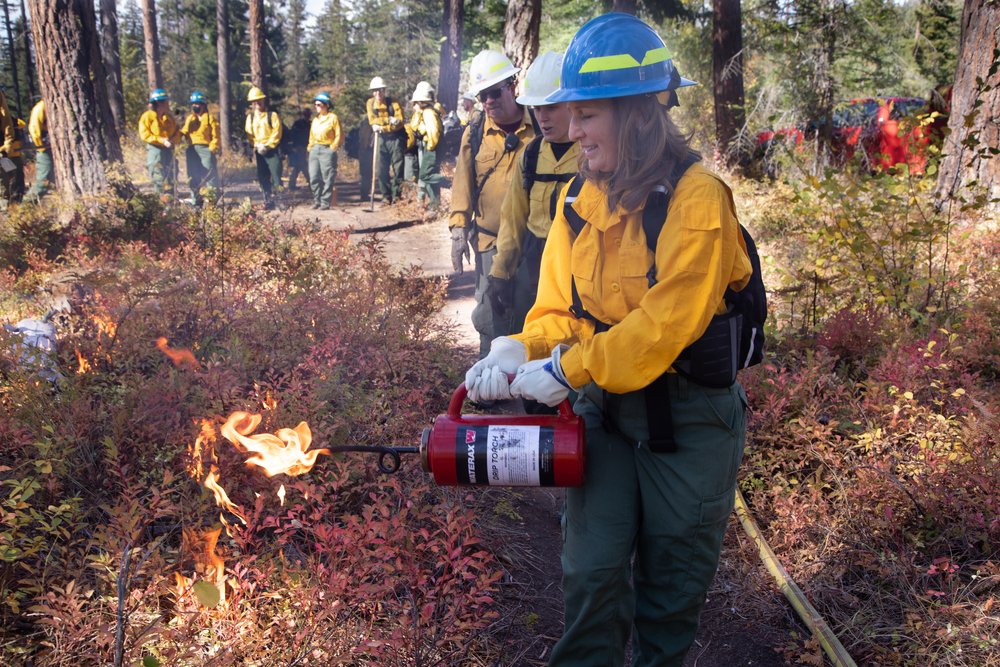 The three leaders also spoke about the Infrastructure Investment and Jobs Act (IIJA), which Congress passed in November. The IIJA provides nearly $3 billion to implement the actions in the 10 Year Wildfire Strategy.
Rep. Schrier stated that the 10 Year Strategy and the new federal funding will help "increase the pace and the scale of fuels reductions and forest health treatments across jurisdictions to match the actual scale and urgency of wildfire risk. This work will include things like prescribed fire and thinning and will be complemented by investments in fire-adapted communities to make sure that people can protect their own homes and communities."
Among other investments, the infrastructure bill includes $500 million to ramp up the use of prescribed fire—a tool that Rep. Schrier championed with the National Prescribed Fire Act she introduced last year. This new federal effort complements the investments that the state Legislature enacted last year through HB 1168, the Wildfire Funding and Forest Health bill.
After the virtual event, Darcy Batura, forest partnerships manager for TNC, said, "Collaborative partners across Central Washington have developed plans and projects to address the wildfire resilience need. Now thanks to Rep. Schrier, Sens. Patty Murray and Maria Cantwell and other congressional leaders, we have the critical funds to complete these projects, restore resilience to Central Washington forests and protect the communities where their safety and local economies are directly linked to forest health."
Check back on this blog for more updates on the implementation of the 10 year Wildfire Strategy and the rollout of the federal infrastructure funds that will help our forests and our communities across Washington.
Banner photo © Nikolaj Lasbo / TNC
---