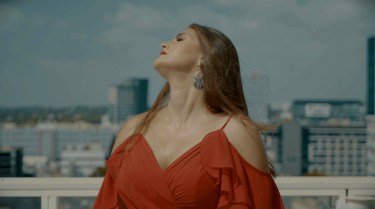 Introducing: Noa Sorele – Better
Noa Sorele, a twenty-year-old independent singer-songwriter from London, recently debuted her sophomore single Better. It serves as an anthem for finding healing and self-empowerment after heartbreak. If you've been through the same thing, you might find comfort in these lyrics. Their impact instills inner confidence.
This song reminds us that we're capable of pushing through hardships and recognizing our progress in order to be better. It depicts the journey of personal growth while enduring heartbreak, and being able to take pride in it, no matter what the challenges entail.
When speaking about the track, Noa says: "I wrote Better not long after an intense breakup, when I was in at my lowest. This song, however difficult it was to sing at times, slowly helped me find inner peace and self-love. While healing is still an ongoing, powerful, and challenging journey for me, this song continues to heal me, and helps me believe in myself. I truly hope it can do the same, in some way, for you."
Aside from the compelling story it tells, Better has a strong musical component as well. The instrumental accompaniment is pop-influenced and well-suited to the lyrics. Last but not least, I'd like to point out Noah's heartfelt vocals. She sings with great emotional depth.
Check out Better below!
The post Introducing: Noa Sorele – Better appeared first on Lefuturewave.