There are endless benefits to booking your own private villa over separate rooms in a hotel. For starters, you'll have far more space in which to relax and spread out – an essential if you're traveling with children or in a large group. A villa additionally allows you to steer clear of crowds and avoid sharing facilities with others, both of which might be important to you in the light of the COVID-19 pandemic.
What's more, you'll find that most villas in our top luxury vacation spots around the world tend to sit within complexes that give you access to stellar dining options and amazing amenities. There's usually something to suit every age and interest, from tranquil spa and wellness centers to kids' clubs, sports facilities and various exciting activity and excursion options.
Like the sound of vacationing in your own private home away from home? Here's our round up of the best luxury villas for an indulgent getaway with the whole family.
1
Te Manava, Cook Islands
A backdrop of the tranquil Pacific Ocean makes Te Manava one of the best luxury villa options for family beach breaks. The collection of 13 stunning villas is nestled along the pristine shores of Muri Beach on the island of Rarotonga, the largest of the Cook Islands.
The secluded location of the Te Manava villas elevates it to a quiet haven where contact with others is kept to a minimum. The size and design of each villa varies, with the largest accommodating up to six people across three plush suites. Each villa features modern conveniences and a fully-fitted kitchen. You'll also have access to a grocery delivery service, ensuring that preparing family meals is a breeze.
Children will love having instant access to the soft sand and warm, crystal-clear waters of Muri Beach. There's also a kids' club exclusively for villa guests, as well as a series of exhilarating excursions such as snorkeling trips to the nearby lagoon. Adults can look forward to some downtime in the luxury spa or take a night off from cooking with Te Manava's private gourmet dining service.
2
Alfajiri Villas, Kenya
If a wildlife-themed vacation is top of your family's bucket list, Kenya certainly won't disappoint. The nation is a prime spot for safari experiences, in addition to benefiting from a dreamy stretch of Indian Ocean coastline.
One of our top places for families to stay in Kenya is the Alfajiri Villas. Tucked away in Ukunda, just a short hop down the coast from Mombasa, this plush complex gives you the best of both worlds when it comes to adventure and relaxation. Choose from three ultra-luxurious villas, including the light-filled, four-bedroom Cliff Villa that features its own private infinity pool and uninterrupted views of golden Diani Beach from the spectacular Turret Suite.
When it comes to filling your vacation itinerary, a stay at Alfajiri Villas offers up far more than snoozing poolside. An 18-hole golf course lies next door, while Shimba Hills National Reserve can be explored during a guided safari or quad bike experience. Guests also have access to a spa, gym and sauna, as well as a wide range of water sports.
Families who want to embark on more sustainably-minded trips will have the chance to get involved with community projects in Ukunda, including volunteering at a local orphanage. Visitors also have the opportunity to visit villages scattered along the Diani Beach coastline.
3
Villas HM Palapas Del Mar, Mexico
For the ultimate, care-free escape in the sun, this stunning selection of properties on Mexico's Isla Holbox fits the bill. You'll find the idyllic isle – that's famed for its flocks of vibrant flamingoes – north of the Yucatán Peninsula and it is a paradise for those craving total serenity.
Villas HM Palapas Del Mar on Isla Holbox gives you the chance to enjoy all the perks of staying in both a private vacation home and a luxury hotel. The catered complex boasts several luxurious villas which have been divided up into secluded suites, some featuring intimate balconies, sun terraces and swimming pools. The largest comfortably sleeps four people in two elegantly decorated rooms, each offering up pool and ocean vistas.
If you'd rather not have to cook while you're on vacation, Villas HM Palapas Del Mar handily has a range of gourmet dining options. Test your chopstick skills at Tamashi Sushi Bar or tuck into mouth-watering Mexican cuisine, including fresh, regional specialties, at the main restaurant. Come nightfall, make your way up to the rooftop Sky Bar for tasty, tropical cocktails with a backdrop of the glittering ocean.
You'll also find the villa complex has a full-service spa and a boutique. Spend some time browsing the shelves to find locally-made handicrafts that are the perfect souvenirs of your blissful escape to Mexico.
4
Four Seasons, Chiang Mai, Thailand
Thailand is easily one of the most popular destinations to visit as a family thanks to its wonderful beaches, vibrant culture and world-renowned hospitality.
Why not immerse yourself in nature at the Four Seasons Resort Chiang Mai? The complex sits 30 minutes from Chiang Mai and right in the shadow of the Suthep Mountains, providing access to top cultural sites in the city and outstanding outdoor attractions in the countryside.
The Four Seasons Chiang Mai features some of the best luxury villas in the region, all of which have been thoughtfully designed to promote relaxation and well-being. Stay in a pavilion featuring traditional Thai architecture, intricate Siamese artwork and wonderful views of peaceful paddy fields. There's also a premium villa option with its own private pool that's perfect for romantic couples' retreats.
Apart from high-end accommodation, Four Seasons Resort Chiang Mai offers a wide range of incredible amenities and activities. Little ones can make friends and get involved with fun arts and crafts at the onsite kids' club. Choose between several excursion options that have all been specifically curated for families. Head out into the fields to sow your own rice plants, set off on a cycling tour of the Mae Rim Valley or tempt your taste buds with a Thai cooking class.
Family dinners are made easy at the Four Seasons thanks to the resort's private dining service that lets you eat together in your villa. An optional live-in butler is bound to take some of the stress out of going on vacation with children in tow!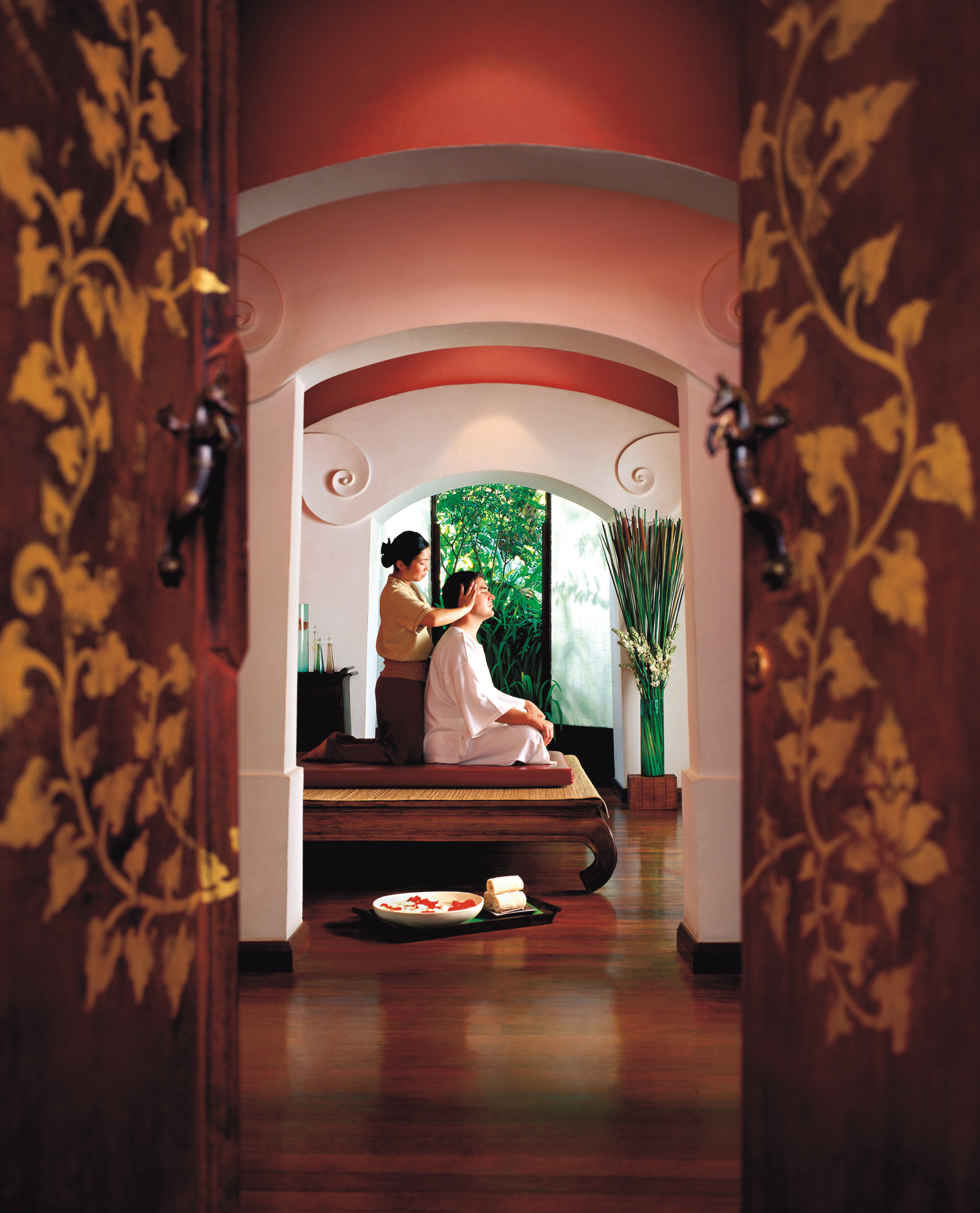 Talk to our experts about planning your next family vacation and choose from our curated selection of luxury private villas.
Do you love travel stories from around the world? Sign up for our newsletter or register for one of our free webinars!
The post Luxury Private Villas for Truly Relaxing Family Trips appeared first on Enchanting Travels.