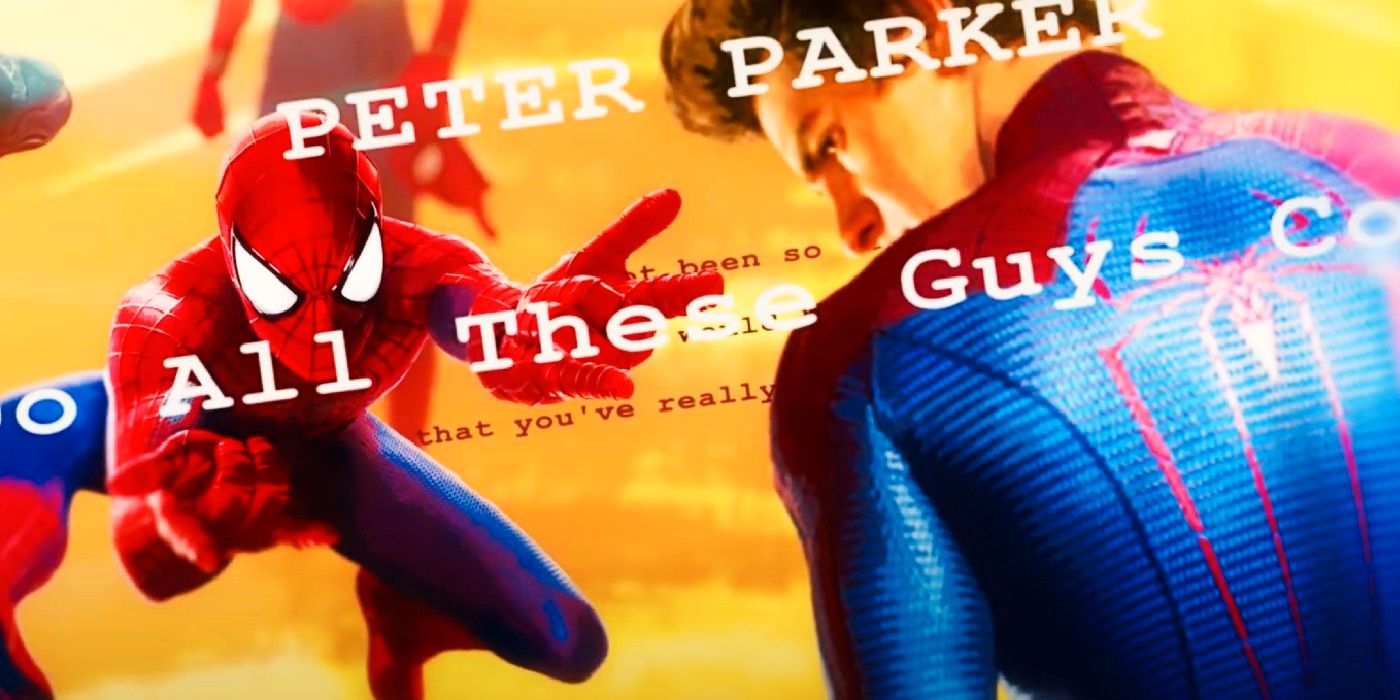 Spider-Man: No Way Home Fan Intro Hypes Up All 3 Multiverse Spideys
A fan-made intro for Spider-Man: No Way Home hypes up all of the different versions of the hero coming together in the multiverse. With less than three months to go before the Marvel Studios and Sony collaboration hits theaters, the anticipation for the movie is creeping up. Star Tom Holland and director Jon Watts will reunite for the third time in the blockbuster, but many fans suspect that Holland may not be the only web-slinging hero in its story.
Rumors continue to be persistent that both previous Spider-Men Tobey Maguire and Andrew Garfield will indeed be involved in No Way Home. Since the release of its first trailer, fans have become more convinced that this is the case, despite repeated denials (at least from Garfield). Surprisingly, the promo clip laid out the premise of the threequel fairly well, explaining how it will connect to the events of Spider-Man: Far From Home and how it transitions to becoming a multiversal story. Doctor Strange's (Benedict Cumberbatch) role in the film has also been revealed, establishing its ties to Sam Raimi's Doctor Strange in the Multiverse of Madness, which will follows No Way Home in terms of MCU's currently confirmed slate.
Related: Doctor Strange's Spider-Man: No Way Home Mistake Was Set-Up In Infinity War
While the first No Way Home trailer has been generous in revealing plot details about the movie, fans are still clamoring for more information, with one even taking updates into their own hands. For now, both Marvel Studios and Sony have yet to release any more official content in relation to the project. However, that hasn't stopped fans from creating their own, as proven by the YouTube channel, Spectrum Cinema. In one of the channel's recent videos, the user came up with an edit imagining what the intro of the blockbuster would look like. The clip uses the classic score from Raimi's Spider-Man trilogy, as well as voiceovers from J. Jonah Jameson (J.K. Simmons) and Mysterio (Jake Gyllenhaal). Check out the full video below:
Click here to see the original post
At this point, Marvel Studios and Sony are staying tight-lipped about the potential for both Maguire and Garfield to show up in No Way Home. Aside from the pair, there have also been rumors that Charlie Cox, star of the Marvel TV/Netflix show Daredevil, will reprise his role as Matt Murdock. Like Garfield, the Daredevil actor has repeatedly denied claims of his involvement. Nonetheless, rumors continue to fly around, with many fans still convinced that they will appear. If anything, the trailer already hinted at previous franchise' villains popping up, like Willem Dafoe's Green Goblin and Jamie Foxx's Electro. Alfred Molina's Doc Ock was even fully unveiled in the clip, sending Spider-Man 2 fans into a tail-spin. Given these appearances, it's hard to ignore the potential for their respective wall-crawlers to feature in the movie.
Taking into consideration all the evidence supporting the idea that both Maguire and Garfield will be in No Way Home, it will be interesting to see if Marvel Studios and Sony would save their potential reveals for the movie itself, or confirm their appearance in an earlier trailer, given the persistent fan speculation. With only one trailer out thus far, audiences can expect a follow-up rolling out in the next several weeks wherein more story details for Spider-Man: No Way Home could be revealed. If fans are indeed in for some Garfield and Maguire cameos, it would be the perfect opportunity to confirm these avid theories.
More: Avengers 5 Needs To Be A True Avengers Movie (Unlike Endgame)
Source: Spectrum Cinema