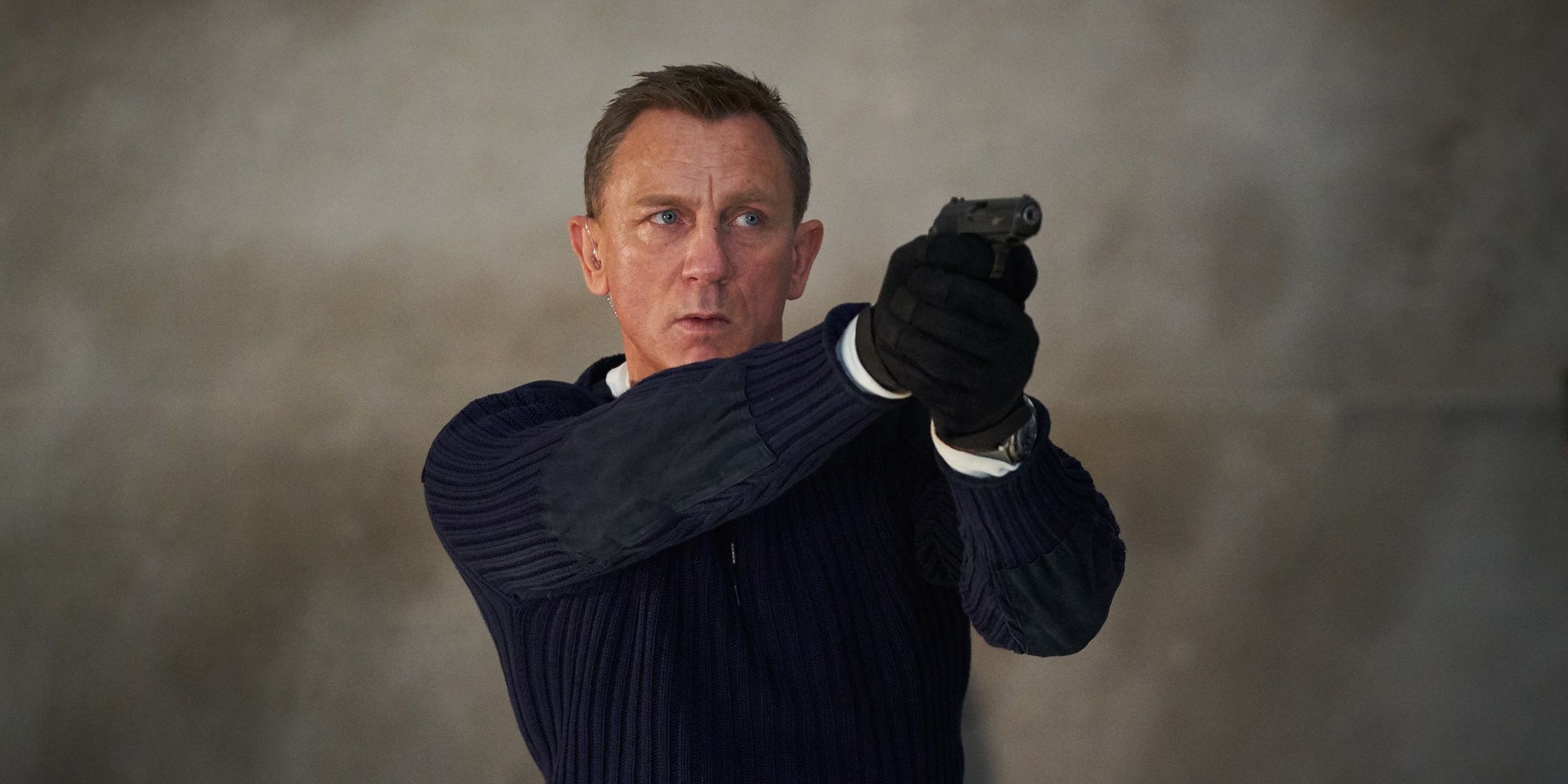 No Time to Die Honors James Bond Myth, Says Composer Hans Zimmer
Legendary composer Hans Zimmer says that No Time to Die honors the James Bond Myth. In the last thirty years, Zimmer has composed scores for many big budget films, including The Dark Knight, Pirates of the Caribbean, and The Lion King (for which he won an Academy Award in 1995). The eleven time Oscar nominee recently took over as composer for the upcoming James Bond flick set to release on October 8.
Finally premiering after numerous delays due to Covid-19, No Time to Die marks Daniel Craig's final portrayal as the suave British spy. Since first playing the Bond character in 2006's Casino Royale, Craig's version has largely followed the original Bond themes and tropes, such as a smooth-talking Bond in a handsome suit. However, Craig has also deviated from the formula in a few ways, including his more serious than normal tone. Despite any changes, the myth of James Bond has still prevailed.
Related: No Time To Die Could've Broken A Huge Bond Record (Before The Pandemic)
The official James Bond Twitter handle tweeted a video in which the film's composer, Zimmer, explains how he feels No Time to Die honors the James Bond myth. Speaking on the red carpet at the film's world premiere at the Royal Albert Hall, Zimmer says that "[Bond] was always a myth," and that "it's not that easy" to maintain that myth. View Zimmer's full quote on the James Bond myth below:
"It's an extraordinary job in storytelling, in myth making. I mean Bond is not… You know, he was always a myth but to maintain that, to maintain the integrity, to maintain the commitment to this and to constantly reinvent. It's not that easy. Trust me, I know!"
No Time to Die is the 25th film entry in the James Bond franchise, which means Bond has seen many iterations since his first portrayal in 1962's Dr. No featuring Sean Connery as the first M16 agent. Since then, actors and directors have largely added to the Bond myth, including iconic catchphrases (such as "Shaken, not stirred") and an ever-evolving musical score. While Zimmer says the new film honors the Bond myth, No Time to Die is still looking to shake up the mythology a little bit. For example, the upcoming movie features returning characters, such as Madeleine and Moneypenny (Naomie Harris), as well as the film introducing two female agents in Nomi (Lashana Lynch) and Paloma (Ana de Armas).
The James Bond character has always been a smooth, handsome superspy in a nice suit. While different actors throughout the years have added their own flair to the character, the Bond myth has been largely preserved. Although Craig's upcoming portrayal plans on shaking up the mythology, fans can rest assured knowing No Time to Die not only reinvents the franchise, but also honors it as well.
Next: GoldenEye Saved James Bond's Aston Martin (And Proved Better Than Brosnan's Cars)
Source: James Bond