Our all-volunteer Board of Trustees is packed with wonderful folks. They're community leaders, business owners, farmers, philanthropists, professors, parents and adventurers. Many also have a keen interest in policy and understand how important it is to successful, long-lasting conservation efforts. Though they're among the busiest people we know, our trustees also know how worthwhile it can be to visit with the lawmakers whose decisions have major impacts on people and nature in Washington.
That's why Trustee Lobby Day is a highlight of the year for our Government Relations staff. Though we've been stuck on Zoom for two years running now, the energy, commitment and enthusiasm these volunteers bring to our advocacy efforts is as refreshing as ever.
This year, nine trustees joined TNC staff on our virtual trip to Olympia during the third week of the legislative session. We met with Governor Inslee and his staff, Commissioner of Public Lands Hilary Franz and ten legislative leaders from both houses and both parties. We checked in with each office about our 2022 priorities and next steps for bills moving through the legislative process during this short session.
Nature Unites Us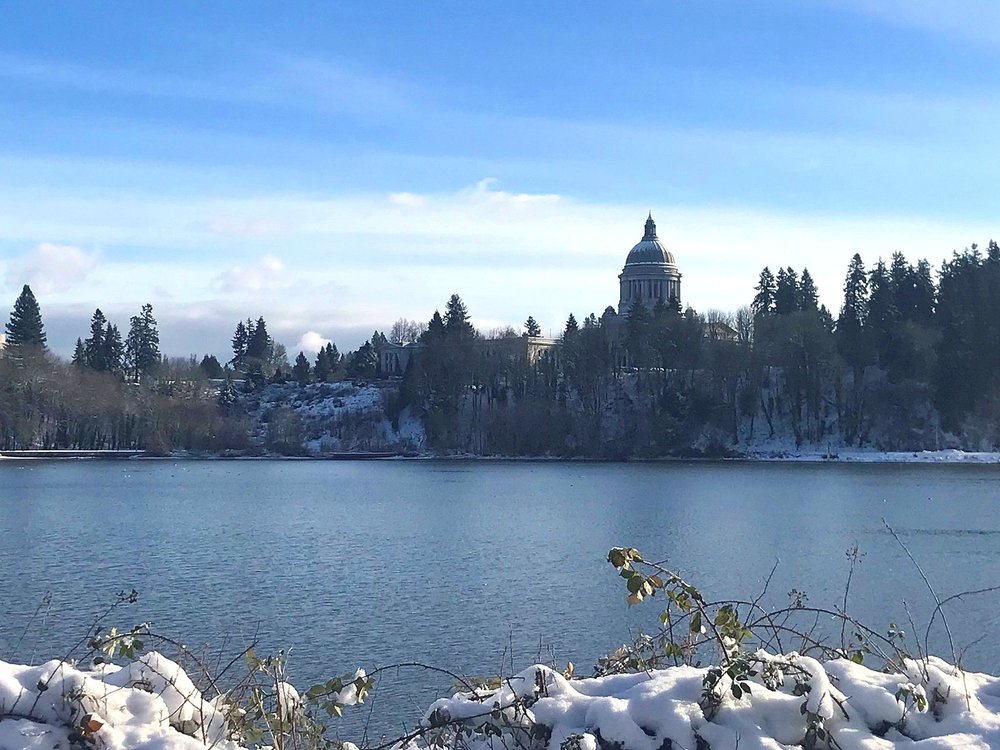 The urgent need to support the resilience of Washington's communities and ecosystems in the face of climate change was the common thread that ran through all our meetings — with Republicans and Democrats, caucus and statewide leaders and locally-focused lawmakers. As in previous years, we were impressed by the thoughtfulness of legislators and their staff when discussing the bills we're following, made ever more remarkable knowing they're jumping from 15-minute meeting to 15-minute meeting all day long, every day.
As the Legislature faces a key deadline this week, lawmakers are working hard to amend and advance bills and budget items that are important to their constituents. Some of our top policy priorities, including the Lorraine Loomis Act for salmon recovery and the Keep Washington Evergreen proposal, are undergoing major changes and may not advance in their original form. We're working hard, alongside our partners and the Legislature, to ensure that Washington will continue making progress for nature this year.

Revisit our 2022 Legislative Priorities

---
Opting Outside
As the daylight hours increase and signs of spring emerge, we're looking forward to spending more time in Washington's great outdoors. We were delighted to take the opportunity to invite our elected officials to tour a few of our projects on the ground, from efforts to increase urban tree canopy in south King County and improve wildfire resilience in Kittitas County.
While there's no substitute for the inspiration getting out in nature can provide, you too can take a virtual tour of the diverse landscapes in our state via the buttons below.

Look forward To a Summer Road Trip

---
Banner image: Tarboo Bay and the Olympic Mountains by Keith Lazelle.