Among our top legislative priorities this year is the Keep Washington Evergreen proposal from the state Department of Natural Resources (DNR). The bill establishes a target of conserving by 2040 a million acres of working forests and reforesting another million acres, especially in burn-scarred areas and urban communities with disproportionately low tree cover.
Between 2007 and 2019, Washington lost 400,000 acres of forestland to development, and the loss is on track to top a million acres by 2040. On top of that, more than 4.5 million acres have burned in wildfires since 2010. As we lose these forested landscapes, we lose the benefits they've provided to us for generations: water cooling and cleaning, fish and wildlife habitat, cleaner air, carbon sequestration, recreation opportunities, health benefits and more. For every acre of forestland lost, it gets that much harder to maintain rural livelihoods, fight climate change, save salmon, preserve our water supply and ensure widespread access to nature.
A natural next step
With DNR's 20-year Forest Health Strategic Plan setting a 1.25-million-acre restoration goal and the Wildfire Response, Forest Restoration and Community Resilience account established through HB 1168 providing the funding to achieve it, the Keep Washington Evergreen proposal builds on a successful model of putting targets into statute, committing to a plan for meeting those goals, and identifying the new and existing tools to help make them a reality.
Sponsored in the Senate by Sens. Christine Rolfes and Shelly Short (SB 5633), and in the House by Reps. Kirsten Harris-Talley and Jacquelin Maycumber (HB 1895), Keep Washington Evergreen aims to stem the alarming loss of forests here in the Evergreen State. Building off a model used for wildfire resilience and forest restoration, which culminated last year in the unanimous passage of House Bill 1168, this bipartisan proposal directs DNR to create a plan for the conservation and reforestation of Washington's highest-priority landscapes.
Nature for Climate
We have a lot to do to restore Washington's forests to healthier, more resilient conditions, including incentivizing forest management approaches that best contribute to Natural Climate Solutions (NCS). Keep Washington Evergreen cannot and should not address all forestland priorities, but it's a key piece of the puzzle. And we know our state has the ability to tackle multiple challenges at the same time. That's why it's so important for the Legislature to lay out a framework to retain the values of maintaining forests as forests, rather than turning the land over to other uses — and to do so without delay.
A recent TNC and University of Washington study found that, along with extending timber harvest rotations and better managing agricultural croplands, avoided conversion of forests is a key pathway to fighting climate change in Washington. Together, these three NCS pathways could account for 4% to 9% of Washington's goal of net-zero emissions by 2050.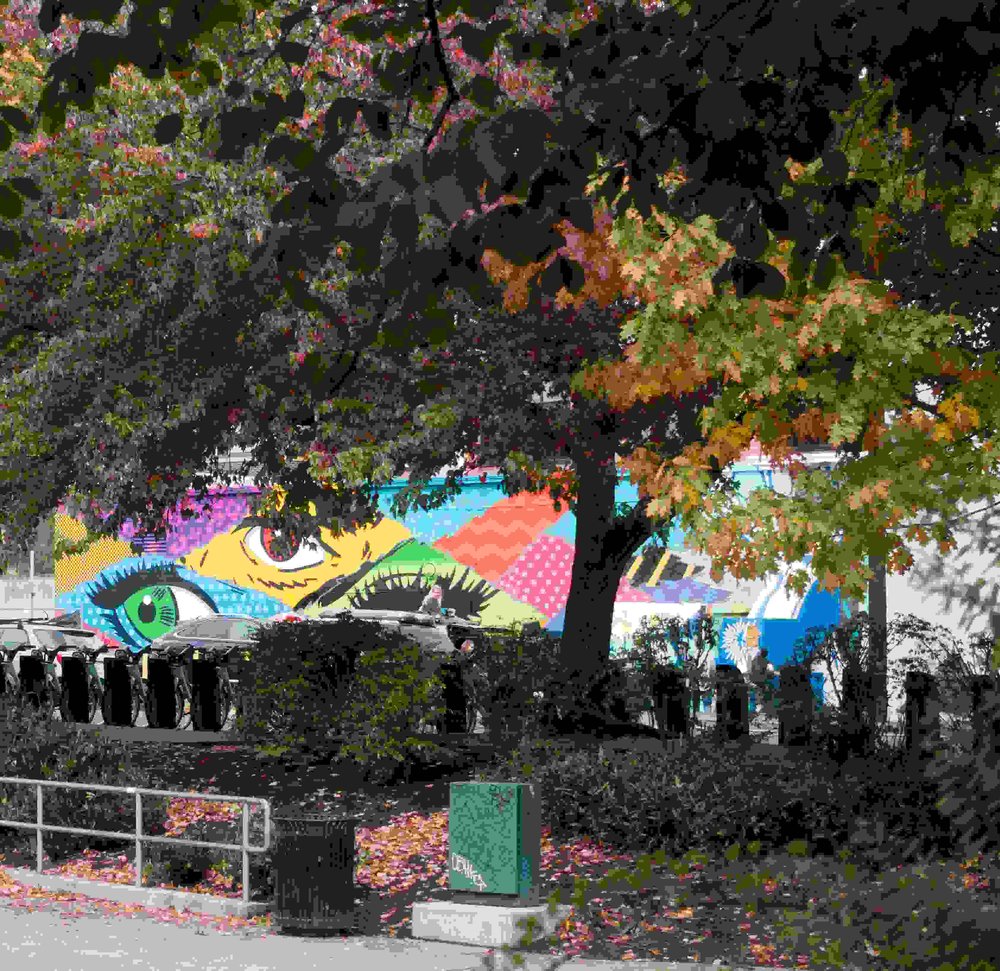 URBAN TREES Where they're Needed most
Increasing urban tree canopy, especially in places disproportionately impacted by pollution and climate change, is also a major priority. The physical, mental and social health benefits of trees are many and varied, but they're also unequally distributed. Trees help cool down urban areas by providing shade and cleanse the air of particulate pollution. Increasing equity in urban tree cover by adding trees in neighborhoods that need them most will help improve public health in overburdened communities and help move Washington toward environmental justice.
Your voice makes a difference
Click the button below to craft a message to send to your legislators in support of Washington's forests and urban trees — it's quick and easy, and you're helping create a brighter future for people and nature!

Speak Up to help Keep Washington Evergreen

---
Banner photo: At work at TNC's Ellsworth Creek Preserve. Photo by Chris Crisman.